Four Season Protection in Animal Husbandry: Non-freezing animal drinker
Karmod that realized special productions making life easier with polyethylene raw material, continues to develop products facilitating industrial animal husbandry with its expertise. Non-freezing water tank is one the products developed and produced specific for the sector. This special product carrying superiorities of insulated water storage tank, removes all problems for animal potable water experienced in animal husbandry farms. With its non-freezing characteristic, it brings problem solving for animal husbandry farms as well as comfort for a sustainable animal drinker that is practical and easy to use. Karmod Plastik is the leading company in the production of plastic water tanks. Apart from standard water tank models, we also produce insulated plastic water tanks. Our company, which specializes in water storage, has proven her quality with the production of non-freezing animal drinkers.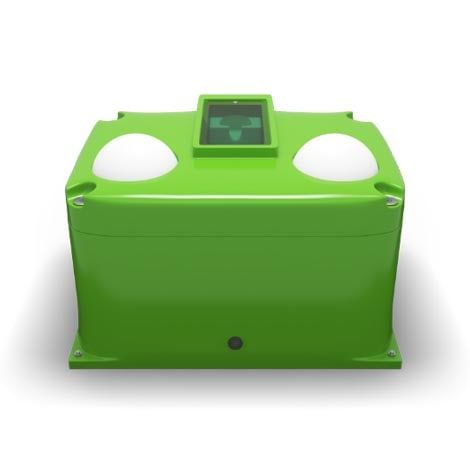 The most important advantage of animal drinker that is also named as cow potable water tank, is to provide protection against negative weather conditions for animal potable water for four seasons. This special product facilitates works of animal breeders by preventing water freezing in cold weather when temperature is below zero. In the same way, it prevents water getting hot with its special maintenance system in the hottest days of summer.
Non-freezing animal drinker ensures this protection characteristic with a panel structure filled with foam together with its double-walled production system. With this innovative system, it brings clean and healthy potable water solution under any climate for animals fed in industrial animal breeding farms. With the same characteristic, non-freezing water tank that is used also in rangeland animal husbandry, maintains water comfort without being affected from climate variations.
How is ergonomic non-freezing animal drinker be used?
Insulated water storage tank that is designed and produced with Karmod expertise, has ergonomic where two animals can drink water in the same time. Non-freezing water tank that can also be connected to central mains water distribution system, can meet water need of 25 cattle with its mains connection that has two bar pressure. With its 80 liters wide tank and wide upper section, it can be used as animal drinker by two animals by not preventing each other while drinking.
Non-freezing animal drinker makes drinking more easily with its double-ball frost free animal drinker system. On condition that it is a smooth ground, cow potable water tank can be settled on any type of land without making discrimination whether it is an indoor or outdoor environment. It can mounted on a fixed place with its fixable screw connection equipment. It is very practical with the advantage of being portable and being made of very light material, and it can be used easily on a field or indoor environments by being carried to different places.
Insulated Water Storage Tank Expertise reflected on special products
Non-freezing water tank that is designed for animal husbandry and that takes place amongst special Karmod productions, is different with its production superiorities. The product that is designed in the best ergonomic by taking site watering needs in animal husbandry into account, is prepared with production superiority of insulated water storage tank with a special technology. Special moulds obtained by its smooth slippery surfaces, are produced with new generation rotation technology in modern facilities. Many products are manufactured in a short period and sent to farms that need these products.
Double-walled stages and foam filling application realized with expertise in production stage, non-freezing animal drinker reaches to the best quality. This product, which is used safely for many years with its impact strength even in difficult land conditions, always brings healthy drinking water to animals with climate resistance as on the first day.
The safest cow potable water tank with use of raw material in compliance with food
Karmod non-freezing animal drinker is produced by use of polyethylene raw material in compliance with food. It maintains its compliance with food as on the first day even years pass during its use. Raw material that is used, is the same one used in polyethylene water storage tanks that are commonly used for storing potable water.
Non-freezing Water Tank was Tested and Approved
Karmod non-freezing animal drinker product that is tested in terms of its usage function before production, was tested and approved in terms of its non-freezing strength. It was tested and approved that the product does not freeze on -21°C conditions.
Karmod Non-Freezing Animal Drinker has an easily openable cover system
Upper cover of non-freezing animal drinker can be opened easily with design superiority of Karmod. With this system, it is ensured that the product is used as animal drinker or feeding rack for animals as well as potable water especially in its use in spring and summer months.
Why should Karmod Non-freezing Water Tank be preferred?
Karmod non-freezing animal drinker facilitates animal watering with its design superiority, makes an important contribution to healthy feeding of animals with clean water. Thanks to its non-freezing characteristic, it removes watering problem of animal breeders especially in winter months d make them experience a pleased animal husbandry. Apart from the frost-free drinker, we have a modern product known as plastic animal feeder and trough for feeding the animals livestock farms. The animal feeder, which is generally used in the farms, provides an easy way to make healthy nutrition for the livestock.
With use of polyethylene raw materials in first quality food security, it ensures extra protection for animal health. It maintains water inside as on the first day with its heat and light-proof characteristic. It always makes animals meet healthy clean water. With its double-walled and foam application, it removes freezing in cold weathers and prevent water getting hot in summer months.
Due to the fact that it is produced by full time heat treatment, its impact strength is very high. With its product superiorities, Karmod non-freezing animal drinker price is repaid with its advantages by ensuring usage for long years. You can call us to learn current non-freezing animal drinker price and to obtain detailed information about our serial production.
Karmod Non-Freezing Animal Drinker Dimensions
Capacity: 80 liters
Height: 54 cm
Width: 72 cm
Length: 101 cm