Traffic Barrier, a practical solution for creating road division and junction
Traffic barrier is a practical product designed with the purpose of dividing lane for traffic flow, manufactures specially for road maintenance works realized by highway authority with traffic auditing practices. It is produced by using polyethylene raw material and has a long-lasting system. It can easily be carried and used for many times.
Karmod plastic road barrier that is designed according to international highway standards, is used by being locked with a click-fit lock system. Safety barrier that is planned to be used in the same area for a long time, is used by filling water or sand inside thanks to its water tank. In such cases, filling water instead of sand, will be a more functional use in terms of practical discharge.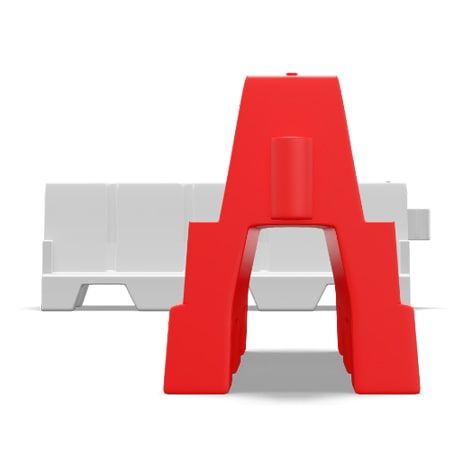 Road Barriers
100 cm Road Barrier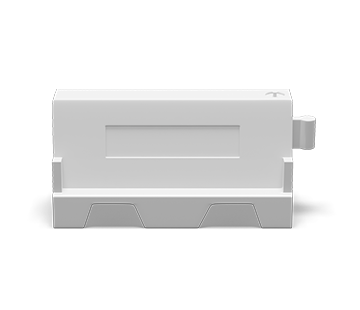 Road Barriers
150 cm road barrier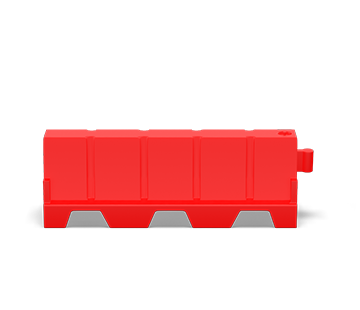 Once traffic barrier that is durable under all types of climate conditions, is filled with water and a small amount of gap is left from upper side, damage can be prevented in case of climate conditions such as freeze. Frozen water can be dissolved by itself once weather conditions turn into a normal situation. Plastic water tank produced by Karmod plastic keep the water inside safe easily under -5C temperature circumstances without being freezed. Thanks to same polyethylene raw material used to manufacture traffic barrier too, the water inside traffic barrier starts to freeze on -5 C temperature.
With Karmod plastic road barrier that is produced in dimensions and colors in highways standard, needed circular junctions, divided roads, narrowed pass traffic road applications can practically be prepared and commissioned in short time. Safety barrier is used in many public areas such as in traffic auditing units of municipalities in inner city and country roads, highways maintenance teams, police control points. Road barrier sales are made for many places such as city parking lots, mall entrances and parking lots, airport entrance and parking lots as other private areas.
Road Barrier as the Safest Solution
Road barrier is used in many areas such roads, city squares, parking lots and airports, it ensures the safest road dividing solution. The product is used in such areas, road safety is ensured in the shortest time with a practicable application. It prevents possible accidents and solves traffic problems that will cause waste of time. While bulky methods such as concrete barriers can be replaced with carriers such as cranes, plastic traffic barriers can be easily moved and replaced.
It is carried by hand for close locations and it can be loaded on a vehicle one after another when it is required to be transferred to far distances, and it is used without problem. Many people who use these products, especially highways employees and traffic policemen, make their work easier with plastic road barrier models with their practical system.
This innovative practical product model ensures safe move of both pedestrians and vehicle flow in traffic. Traffic safety is controlled by dividing the reciprocal through road of vehicles and pedestrian crossings with safety barriers in a practical way. Road barrier, which is produced with noticeable traffic colors, is easily seen by drivers or pedestrians, and the movements are arranged accordingly. With sales of plastic road barrier produced with a safe design, bulky concrete-like barrier applications were terminated, and it is facilitated to ensure safe practice flow in a short time.
Where are Traffic Road Barriers Used?
Traffic road barrier that is a tool to divide a road practically, has a very wide areas of use. It is mostly used for classification in local areas and to arrange vehicle pass in specific areas. Models used in dividing traffic road, creating practical junction and route changes due to road constructions, are named road barrier. Safety barrier, as it can be understood from its name, means the use of the product in safety applications. Police checkpoints, customs entrance gates, embassy and uncontrolled entry blocking areas, public buildings are easily secured using security barrier models.
This innovative and practical product is used to keep vehicles and pedestrians away from hazards in the best and safest manner from construction works and excavations on roads. In the same manner, building restoration area is also surrounded with these barriers and secured. Historical buildings and walls, which are at risk of collapse, are surrounded quickly with plastic safety barriers, harming people is prevented.
Obligatory quarantine applications realized in pandemic process, can be performed by using these barriers. The roads that reach to a quarantine zone are closed quickly by using traffic barriers and the risk of disease is prevented from going out of the zone. Barriers taken from a zone where a quarantine is over, can easy be moved and be taken into service in different areas of use.
In sites where construction occupational safety applications are made, safety barriers have important function. By surrounding a construction site with these barriers, it is prevented that materials such brick, iron, gravel, harm people passing by and other employees working in that site. Safety barrier is used with its practical solution in ensuring private pool safety and hazardous ponds where entrance is prevented. We also recommend you to review our rubbish chutes product, which you can use to safely dispose of rubble waste from construction sites.
Prices of Road Barriers, as the most economical solution for traffic safety
Karmod that realized barrier production used in safe in many fields, ensures a contribution to traffic safety with road barrier prices that have economic advantages. We recommend you to obtain detailed information sales offices for road barrier sales and prices in different concepts with ergonomic model presenting.
Why Karmod Traffic Road Barrier Models?
100% polyethylene raw material uses that is environmental friendly
Dimensions and colors in international standards
High impact strength and safe physical life for long years
Screw cap water ad sand tank
Easy discharge system
Ground fixation holes
Practical and easy transportation by interlocking
Harmony of small and big models in together use
Installation easiness
Opportunity to produce in special colors
Our Road Barrier Dimensions:
Karmod traffic barriers are prepared by producing in two different dimensions as standard. Certainly get information for industrial productions in special dimensions.
1. Small Traffic Barrier Dimensions:
Width: 42,5 cm
Length: 100 cm
Height: 52.5 cm
2. Big Road Barrier Dimensions:
Width: 42,5 cm
Length: 150 cm
Height: 52.5 cm