Portable Toilet, the most practical way of making life easier
Portable toilet makes life easier with its many advantages such as sophisticated WC and shower solution, and easy transferability with its light structure. With its ready to use concept product presentation, it is ready to service in the same time where it is placed. With the advantage of being light, portable toilet can be easily transferred from place to another and presented to use in different areas many times.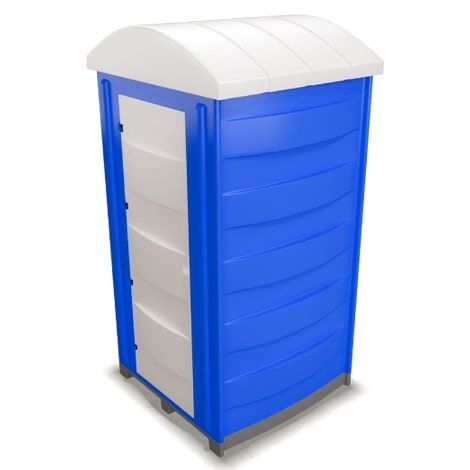 Portable Toilet
Plastic Mobile Toilet (With Toilet - Septic Tank)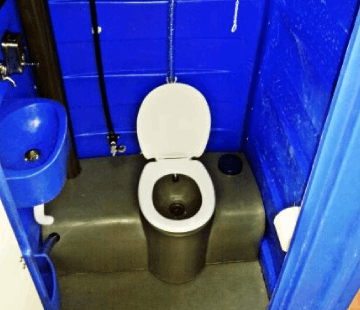 Portable Toilet
Plastic Mobile Toilet (With Ground Stone and Septic Tank)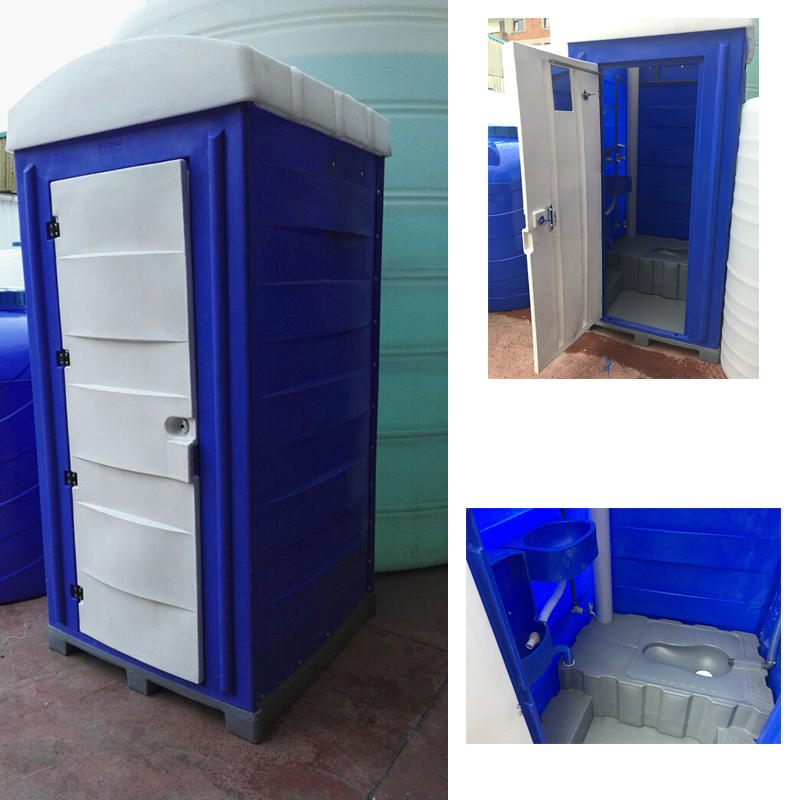 Portable toilet design was designed with Karmod expertise by taking usage ergonomic into consideration together with international usage standards. In its design stage, all types of detail solutions were realized to bring a structural presentation in its usage ergonomic. Its spacious volume was protected with care together with its external appearance aesthetic. Portable toilet became an advantageous product with use of polyethylene in its general parts, together with its main body. Two different units were produced for portable toilet model as water closet and ground stone by considering different types of uses. Both models offer a solution that facilitates storage of septic tank waste to which these units are connected. With this system, mobile unit can be put into service even in places where there is no central sewer network connection. Its clean utility water storage tank that is hidden with a design taking place in upper part of its building, provides service for portable toilet in places where there is no central water mains. Optionally, you can use a separate plastic water tank by connecting it to the portable toilet or portable shower cabin.
Where is Portable Toilet Used?
With its design suitable with modern city architecture, plastic portable toilet is used in many areas such as mainly outdoor organizations where it is needed urgently. Portable toilet model is a solution providing the most practical use in all areas with its building. Concert organizations held outdoor with participation of many people, sports events, demonstration programs take place amongst activities in which portable toilet model is frequently used. Social facilities, sports halls and stadiums, parks and gardens, picnic areas, congress centers take place amongst the common uses of portable toilet model. Refugee camps created after refugee flows caused by negative events such as wars, also take place amongst where portable toilet products provide practical wc solutions. Portable toilet model can be transferred easily, with this characteristic, it takes place amongst the most practical solutions for victims of earthquake, flood, fire and volcanic explosion.
Portable toilet model, which includes a mobile shower and wc solution, can be used independently by distributing it to different areas, or it can also be put into service by aligning side by side. Alignments are taken to certain places, especially in events such as concerts, It provides opportunity to use them with ease of hygienic cleaning.
Use of Portable Toilet with septic tank or mains connection
We indicated that Karmod plastic portable toilet that is designed and produced as a complementary model, has a septic tank on its lower section and a clean water tank on its upper section. It waste and clean water connections can be connected to clean water and septic tank where there is no central mains connection and it is ensured with hygienic storage. Portable toilet an easily be connected and provide permanent service in places where city sewerage and clean water network services are available. Portable toilet and shower models are also used by being connected to central mains system in places such as construction sites, factory production facilities, sports halls, parks and gardens.
Why Karmod Portable Toilet?
With its leading manufacturer identity, Karmod has been manufacturing long-lasting portable toilet structures in safe use with its experience and with new generation production technologies since 1986. All types of detail solutions were realized in its building by considering its usage ergonomic. At this stage, let's take a look at how its ergonomic design turns into a modern toilet. Karmod portable shower and toilet models are produced with a design by aiming a long-lasting use together with ergonomic and practical use in its all units. Details in its design are prepared for a perfect production with mold expertise.
The most involved details in its design are prepared and revealed at this mould stage with expertise. Moulds forming prepared portable toilet parts, are taken into production in modern Karmod facilities. Amount of polyethylene raw material to be used for each part for a long-lasting and safe use, were determined in detail. In each batch production, the same quality portable toilet production is realized. While production is performed out in a machine system with new generation rotation technology, the structural strength is increased to the best level by performing full heat treatment at the same time.
Our portable toilet structure has standard units of shower tray, ground stone and water closet based on its model. Accessories such as clean water tank and septic tank, urinal, hand washing washbasin, flush tank, ventilation system, liquid soap dispenser, toilet paper and towel rack, mirror and clothes hanger, are placed in its ready use. Colored open-closed lock system was added for comfortable use.
Porta Potty Full Set Contents
Fresh water tank
Septic tank
Handwash sink
Water tap
Ventilation pipe
Urinal
Reservoir
Bidet nozzle
Toilet seat cover
Liquid soap dispenser
Towel holder
Toilet paper holder
Coat hanger
Mirror
Door lock (with empty-occupied indicator)
Main Areas that Mobile Toilets are used
Outdoor festivals and events
Concerts
Highway rest areas
Construction sites
Campsites
Temporary housing areas
Refugee camps
Disaster relief areas
Basic Advantages of Karmod's Portable Restrooms
Manufactured by low density polyethylene, so it is light weight. Easiy to change location.
Ideal dimensions, easy transportation.
Can be transported in unassembled condition.
Easy assembly with instructions manual.
No need for connection to sewer system thanks to its self septic tank.
Relevant cost.