Fun in everywhere with Water Slide
Mini aqua park water slide was specially designed to bring entertainment to everywhere for children. It can be easily integrated into all private or shared pools and can be taken into use immediately. It is a source of joy for children with its safe and comfortable sliding pleasure. While entertaining, it also supports their development mentally and physically.
A safe pool water slide develops swimming skills of children
Swimming skill is very important for children due to the fact that it makes a great contribution to both the physical and physical development of children. Pool water slide turns it into a passion for children by being integrated to swimming pools. Even if they don't realize that, slide makes a great contribution to their own development by making them like swimming more. It also helps them learn a beautiful sport like swimming easily without ever realizing they learn it.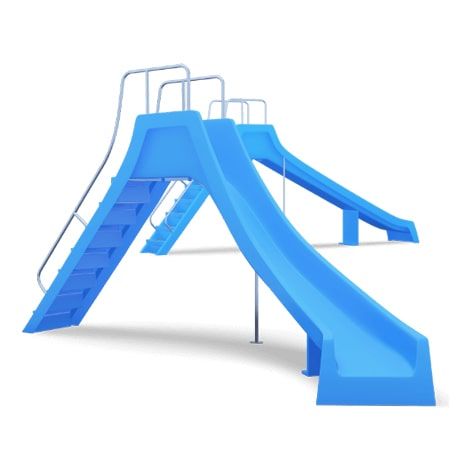 Pool Water Slide
Flat Pool Water Slide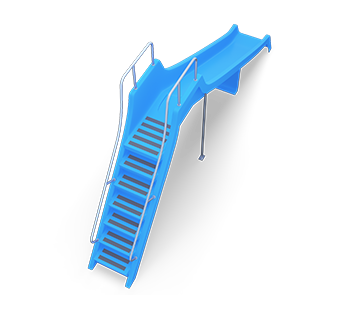 Pool Water Slide
Rotating Pool Water Slide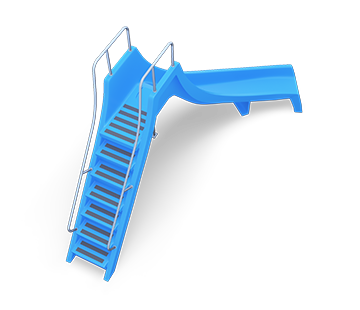 Swimming is one of sports with the least hard of injury for children. Potential risks can be completely eliminated by making the pool water level special for use of children. Children dealing with swimming increase their physical and mental development by doing this sport when they need development utmost. All body muscles work while swimming and they become healthier than children who do not swim. In the same time, children enjoy a lot being in water, playing with their friends.
They free themselves from dangerously addictive environment of digital games. In addition to muscles and nervous systems, respiratory and digestive systems also become healthy in children who deal with swimming. Pool water slide models make a great contribution especially for children between the ages of 2 and 7 to love swimming. It eliminates the risk of excessive weight gain, that is, obesity, which is common in today's children. Children having sleeping disorders, get rid of that problem with swimming. In the same time, their eating problems are removed permanently by dealing with an intense activity. Swimming also make a great contribution to socialization of children and to increase their self-confidence.
Swimming water slides specific for villa and mass housing sites
Karmod pool water slides that are produced with design ergonomic and practicability, makes pools in places such as villa and mass housing sites meet with comfort. It gives privileges to the children living here by making them enjoy swimming. Pool water slide, as a light, easy to transport and practical solution, is used in areas such as private villas, mass housing site gardens, social facilities and municipality parks.
Our products, which are manufactured by determining the pool water slide features in detail for safe use, make a difference by using them as a part of education in kindergartens that provide education to children aged 4-6. Private swimming pools in villas and mass housing sites gain healthier use by performing hygiene controls. The pool water slide models, which can be easily applied to any pool, contribute to spend joyful hours for the children under supervision. While the water slides will allow you to have a joyful time in your private swimming pools, our plastic led flower pots will add a different beauty to the decoration of your area. Especially at night, it will create a beautiful image with its lighting in various colors.
Model and color alternatives of water slide
Pool water slide models have a special place amongst Karmod productions which is producing special products from polyester and polyethylene raw materials with its expertise since 1986. Karmod water slide was specially designed and produced for two different age groups, considering the comfortable use in special ergonomics for different age groups of children. Small model was prepared for 2-4 age group interval and the other ones was prepared for 5-7 age group of children's use.
Standard models can be produced with different color options. With these products making children have fun, it was aimed to make children to experience a sliding experience in a safe manner in environments such as villa and mass housing pools. Many children enjoy their first swimming experience using Karmod pool water slide models. They make contribution to their physical and mental development while learning to swim by having fun. Also, they experience this fun in safe in any time of the day not only for some specific periods with this special water slide and pool.
Pool water slide that can easily be adopted to all pools
Pool water slide designed and produced in a long-lasting class to be used safely by children as a result of Karmod expertise, can easily be adopted to all pools. Moulds specially prepared for comfort ergonomics design are used. Long-lasting polyester fiberglass material is used in its main body in production of water slides. Climbing and other holders are made with use of stainless metal. These metals are included for long-lasting, healthy and safe use in all weather conditions. Since it is ensured that children can easily climb through steps made according to children steps, children sliding with joy through its smooth and slippery slide section, meet with cool water.
The most economic water slide price
Karmod Plastic offers the best quality products at the most attractive prices with its years of experience. While making a difference with the plastic water tank models of which we are the leading and pioneering manufacturer, we produce different products for various sectors. Pool water slide models are one of them.
Even in single purchases, the most economical water slide price advantage is in Karmod products. You can gain long-lasting use for your pool by selecting pool water slides of Karmod that is the leader brand in your individual or collective purchases. If you want to have special production in multiple pieces in addition to standard products, we recommend you to contact our company for price of special water slides.