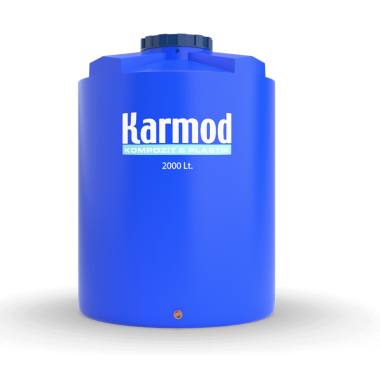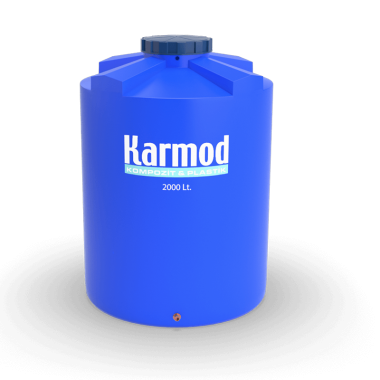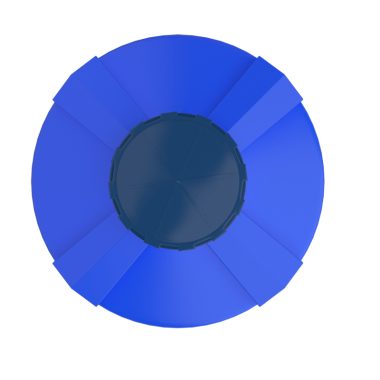 Weight 45 kg
Width / Diameter 128 cm
Height 162 cm
Thickness 6 mm
Outlet Fitting 1 "
Cover 44 cm
Capacity 2.000 Liters
Operating Temperature -5°C +50°C
2 Ton Plastic Vertical Water Tank
Water tanks are used today for almost many purposes. When we look at the purposes of use in general, they are tools that allow a liquid or food to be stored and then drained and used when needed.
These tanks are produced using polyethylene raw material. Polyethylene raw material has compliance with food regulations at the international level. In this way, you can store drinkable liquids and foods in these storages. In addition, its suitability for food has been approved by the Ministry of Health. In addition, this raw material is UV stabilized. Ultraviolet rays do not enter these tanks produced using this raw material.
In addition, during the production phase, the tanks in this model are produced in monoblock, that is, in one piece. There are many advantages to the fact that one piece is produced. One of them is that it is produced without any joints or rivets. Tanks produced without joints and rivets do not leak. Since the only part is produced, its inner side has a slippery floor. In this way, it can be cleaned more easily. Bad odor and dirt formation is not seen in the tanks that are cleaned regularly.
Like all our products produced, these model tanks are also under our guarantee against manufacturing defects. In addition, repair and maintenance operations can be performed against damages caused by use. In addition, recycled raw materials or colorants are never used in our facilities where production is carried out with the latest technology production systems.
2 Ton Plastic Vertical Water Tank Features
There are many features that this type of tank offers to the user. The most important of these features is that it can be easily transported, which is especially important for brands engaged in raw material transportation. Thanks to its design, you can stack many tanks side by side.
Another feature is that it can be painted in the color palette you want. Although only blue and white color varieties are offered in production, it is possible to produce in the colors desired by the users. The high variety of colors allows the content in the tank to be categorized.
If we look at the technical characteristics of these tanks; its weight is 45 kilograms, its height is 162 centimeters, and the material thickness is 6 millimeters. The lid diameter is 44 centimeters. The usage temperature varies between the coldest -5 degrees and the hottest +80 degrees.