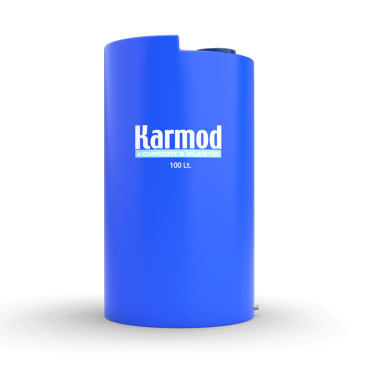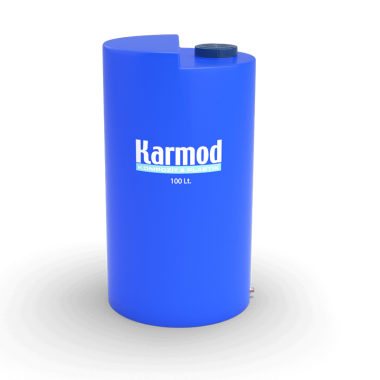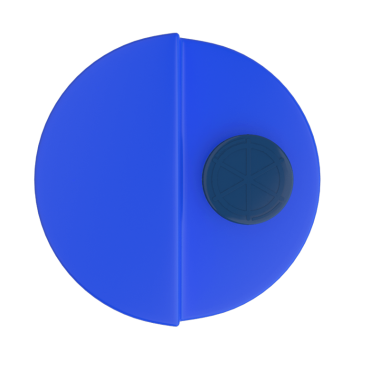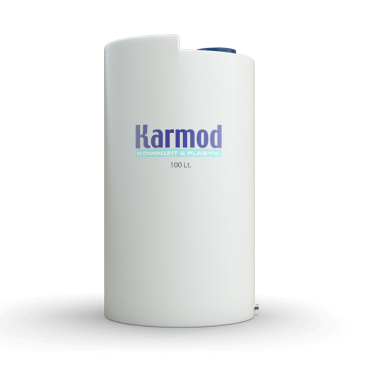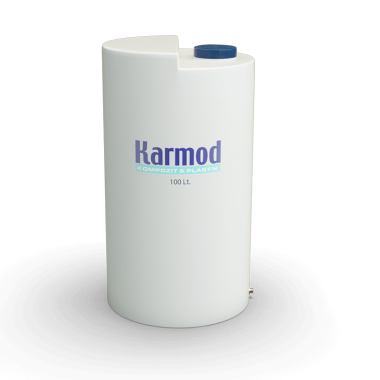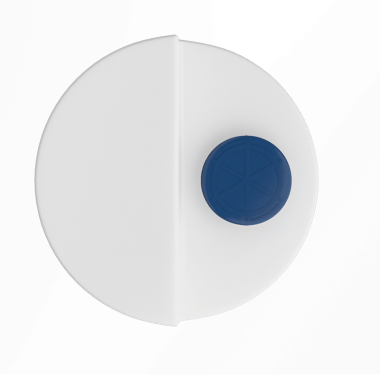 Weight 6 kg
Width / Diameter 43 cm
Height 79 cm
Thickness 4 mm
Outlet Fitting ½ '
Cover 12 cm
Capacity 100 Liters
Operating Temperature -5°C +50°C
100 Liter Plastic Vertical Water Tank
In line with their general purpose of use, they are tools that allow liquids and foods to be stored and discharged at the time of need. These tanks are produced in two different color categories. These two different color options consist of white and blue. These tanks, which are produced in different color varieties, allow the categorization of two different types of stored liquid.
100 Liter Plastic Vertical Water Tank Technical Specifications
With its vertical structure and small footprint, you can use our 100 liter vertical plastic tank for your different liquid storage needs. In addition, thanks to its vertical structure, if placed properly, it allows it to be stacked side by side and on top of each other. These tanks, diesel storage, acid storage, detergent storage, transportation tank, chemical product tank, etc. are preferred for the storage and transportation of products. Our products; It offers the advantage of use with its customizable structure for your homes, caravans, boats, yachts and workplaces.
100 Liter Plastic Vertical Water Tank Raw Material Features
Polyethylene is UV stabilizable. In these tanks produced from this raw material, it falls into the category of UV stabilized tanks. These tanks do not take UV rays from the sun inside. Since they do not take it inside, it prevents the formation of algae and fungi in the tank. In addition, polyethylene raw material has international food suitability. When we look at it in this direction, you can store drinkable liquids and foods in these tanks with 100 liters of plastic vertical design.
With its flexible production architecture and long-lasting structure, our tanks can be produced in different specifications specifically for your liquid storage needs. It is customized according to your needs with its reinforceable structure, the ability to add inlet and outlet sleeves of different sizes and the body structure that can be produced up to 3 layers.
Where is 100 Liter Plastic Vertical Water Tank Used?
Our 100 liter vertical plastic tanks have ideal usage features for your caravans and yachts with their easily portable structure. These tank products, which offer a high liquid storage solution in places where the place of use is narrow and small. It can be used as clean storage or waste storage.
As humanity, our commitment to water is increasing day by day and as a result of this commitment, storage needs arise. Our 100 liter vertical design tanks can be the solution for home users, caravans, marine vehicles and small-sized workplaces.