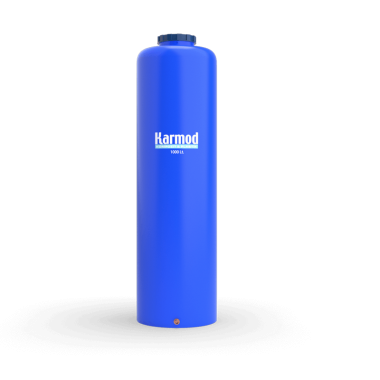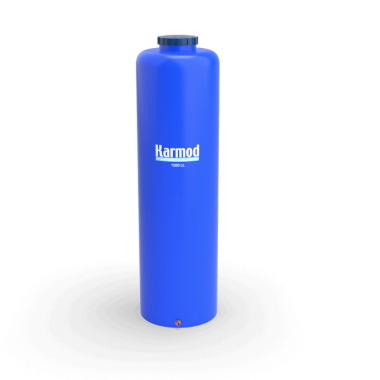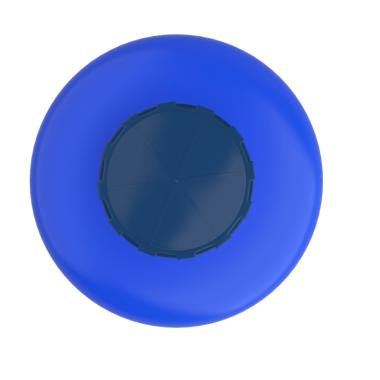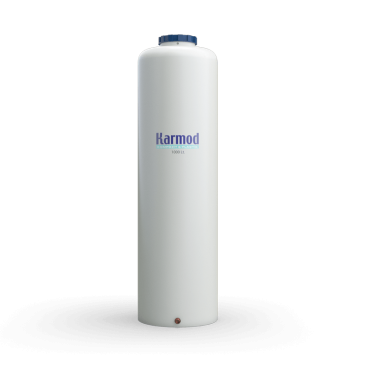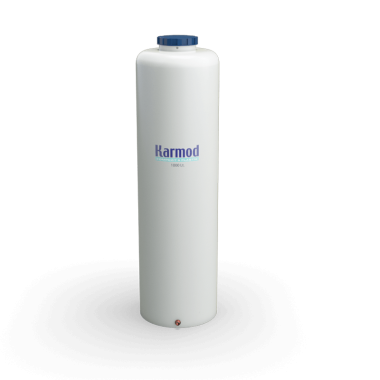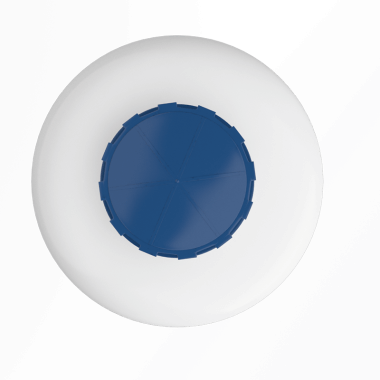 Weight 30 kg
Width / Diameter 74 cm
Height 253 cm
Thickness 5 mm
Outlet Fitting ¾ "
Cover 32 cm
Capacity 1.000 Liters
Operating Temperature -5°C +50°C
1 Ton Plastic Vertical Pipe Type Water Tank
Nowadays it is used almost everywhere in our lives. Thus, it is produced in accordance with every need. These tanks are designed longer than other models with the same volume. With contribution its design, it can be easily stacked. Therefore, this feature has provide an easy shipping.
The raw material of this water tank model is polyethylene. In other words, it is linear low-density polyethylene, whose abbreviation in chemistry is LLDPE. This raw material has an international suitability for food . And up to the cover of the model is produced using this raw material. In addition, this raw material has a high resistance to ultraviolet rays. In this way, the sun's rays do not enter into this water tank model produced using this raw material. Thus, algae, fungus and mold will not contain in the tank.
1 Ton Plastic Vertical Pipe Type Water Tank Features
We cannot finish counting the benefits of this water tank model to its users. In addition to its affordable prices, the tubular shape allows it to take up less space. It is quite suitable for stacking in limited spaces.
If we focus on production, these tanks are produced in monoblock , that is, monolithic way. Since they are produced in this way, they do not have any joints or rivets on them. In this way, the durability of these tanks is increased extra. Since they are produced as monoblocks, the inner surface is also smooth. In this way, it facilitates cleaning. The throat part is designed appropriately in order to provide comfortable access to it during cleaning. It can be easily cleaned with water pressure. In addition, there is no smell or dirt in the tanks that are cleaned regularly.
If we look at the technical specifications of these water tanks; It weighs 30 kilograms, is 253 centimeters long, and the lid diameter is 32 centimeters. It has a 3/4 inch sleeve. The sleeve is made of rustproof, food-grade brass and comes with EPDM gasket. In addition, they do not make any leakage because they are produced in monoblock form.
In terms of operating temperature, they can work from the coldest to -5 degrees to the hottest +50 degrees. We recommend our stainless tanks for brands that want to store a content that emits more heat. Because stainless tanks can work up to +80 degrees. Color options in production are blue and white. Although the color options look like blue and white, they can be produced in any desired color palette. The color difference is important for the categorization of the liquid or food in the tank.