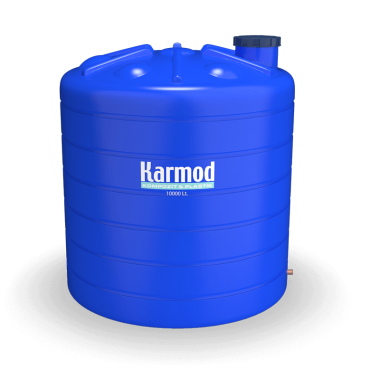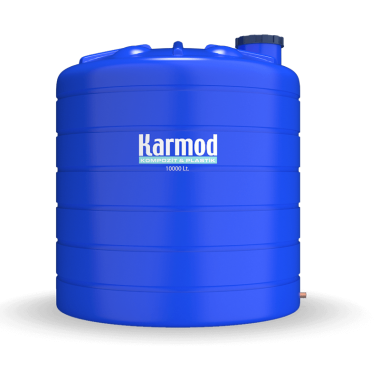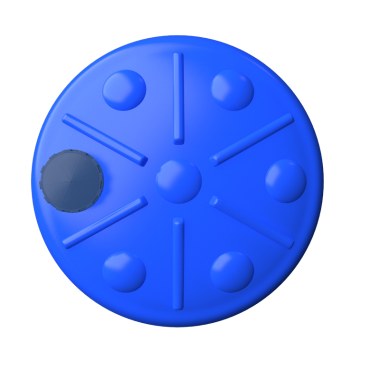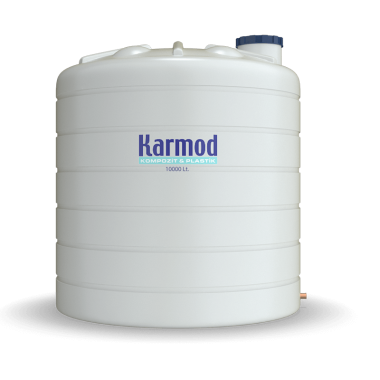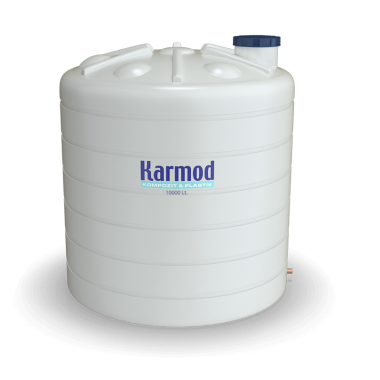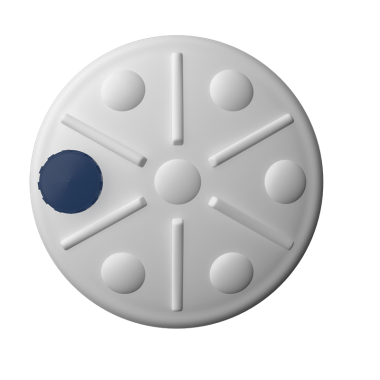 Weight 180 kg
Width / Diameter 245 cm
Height 240 cm
Thickness 10 mm
Outlet Fitting 1 "
Cover 44 cm
Capacity 10.000 Liters
Operating Temperature -5°C +50°C
10 Ton Plastic Vertical Water Tank
These tanks are used in almost every area we see around us today. It has many advantages for the user. So much so that it is used in raw material transportation because it is easy to transport in industries. Because apparatus can be installed around these tanks to facilitate transportation. In the content of home use, it is easy to stack side by side due to its vertical design and is preferred a lot because it does not take up much space.
Our state-of-the-art manufacturing facilities never use recycled raw materials from recycled scrap or colorants that damage the tank. These tanks, which are produced with quality raw materials, are longer lasting, reliable and more durable. In this way, all our products are of high quality and all products are under the guarantee of our company for two year. Also, your tanks that are worn out or damaged due to the usage, it can be repaired in our production facilities.
10 Ton Plastic Vertical Water Tank Raw Material Features
These tanks are produced using polyethylene raw materials. The chemical language name of these stores is linear low-density polyethylene "LLDP". The tanks produced using this raw material have many advantages offered to the user. In this context, polyethylene has two important properties.
The first of these important properties is the suitability of polyethylene to internationally recognized food. Food suitability says, you can store food and drinkable liquids with easily in the tanks produced using this raw material.
An important feature of this raw material is its high ultraviolet resistance. In this way, the sun's rays do not enter these tanks. Thus, algae, fungi and derivative parasites cannot form in the tanks and creates healthier environment for food storage.
10 Ton Plastic Vertical Water Tank Technical Specifications
These tanks are manufactured to suit almost every need. When we look at it in this direction, the tanks produced using polyethylene are produced in a monoblock way. In other words, it is produced in one piece. Since a single piece is produced, these tanks do not leak because they are seamless and rivet-free. In this way, it is more durable and the outer surface is smooth. The tanks produced in this way are quite easy to clean. If you regularly clean these tanks, there will be no bad odor formation and dirt in them.
If we look at the technical details of these tanks; We see that its weight is 180 kilograms, its height is 240 centimeters, and its material thickness is 10 millimeters. In the sleeve section, a brass sleeve is used to ensure its suitability for food. Its size is also 1 inch. Usage temperature rates are between the coldest -5 degrees and the hottest +50 degrees. In addition, the lid part is also produced using polyethylene raw material in terms of its suitability for food.
In addition to all these, these tanks are produced in two color options, blue and white, as required by the production standard. However, in line with the requests of our customers, production can be made in any color other than these colors. You can get information from our expert customer representatives for more over questions you have about these tanks.