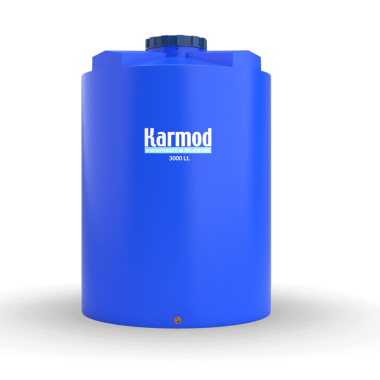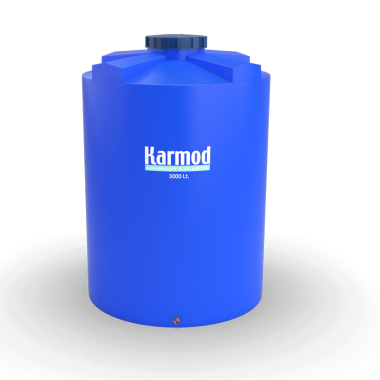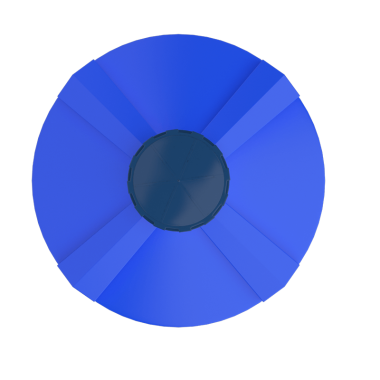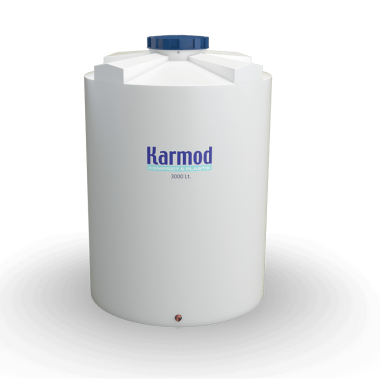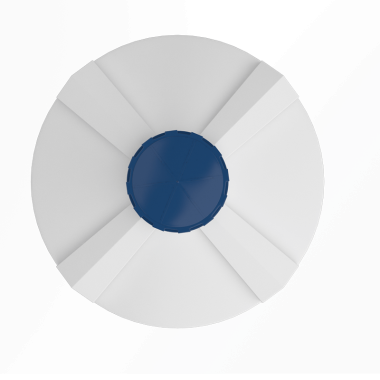 Weight 65 kg
Width / Diameter 145 cm
Height 197 cm
Thickness 7 mm
Outlet Fitting 1 "
Cover 44 cm
Capacity 3.000 Liters
Operating Temperature -5°C +50°C
3 Ton Plastic Vertical Water Tank
Nowadays it is used almost everywhere. Likewise, they are used in both individual and corporate areas. Since the price of these tanks is quite affordable, they can be used in any way desired from raw material storage, rain collection systems to domestic use in industries.
3 Ton Plastic Vertical Water Tank Raw Material Properties
If we consider this model in terms of production, it is produced using polyethylene raw material. Polyethylene is popularly known as plastic. It is produced using linear low-density polyethylene with very reasonable prices. The reason for the use of polyethylene as a raw material is its suitability for food at the international level.
While these tanks produced using this raw material attract attention with their prices, food and drinkable liquids can be stored with peace of mind. Another information in terms of raw materials is that these tanks are UV stabilized. Therefore, ultraviolet rays cannot enter these tanks produced using this raw material. In this way, both the price is affordable and the formation of algae and fungi in the tank is not seen in any way. In this case, it creates a healthier environment for your food and fluids.
3 Ton Plastic Vertical Water Tank Technical Specifications
Let's continue to tell about the stages of production of these tanks. These tanks are produced in monoblock shape, that is, in one piece, by using the latest technology production systems. This situation is also important for the prices, as well as the leakage does not occur during production because there is no crack. Another benefit of producing monoblocks is that they offer easy cleanability. Thanks to the lid throat and lid diameter, you can easily clean the inside of the tank. As well as, if the cleaning of these tanks is done regularly, there will be no bad smell or dirt.
If we look at the technical characteristics of these tanks; its weight is 65 kilograms, its height is 197 centimeters, and the material thickness is 7 millimeters. The working temperature of this model, which has a cover diameter of 44 centimeters, can rise from the coldest -5 degrees to the hottest +50 degrees.
In our facilities, production is never carried out using recycled raw materials or colorants. In addition, this price is affordable and is also produced in blue and white color in production standard. However, production can be made in any desired color palette for our customers who wish.