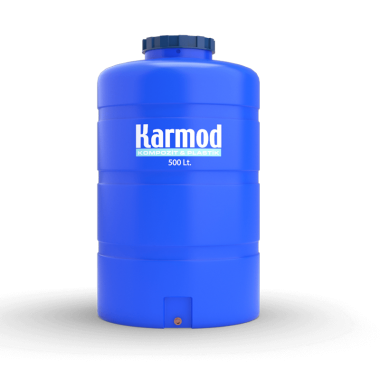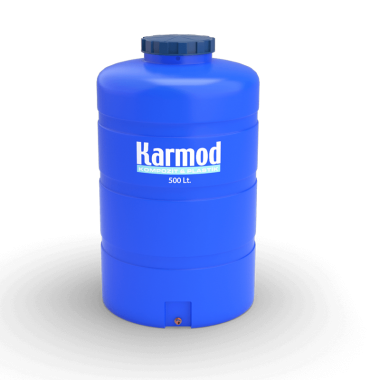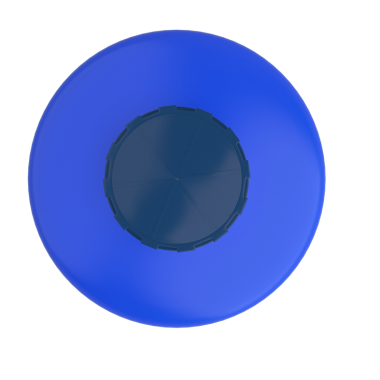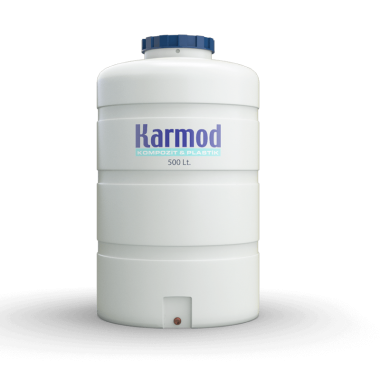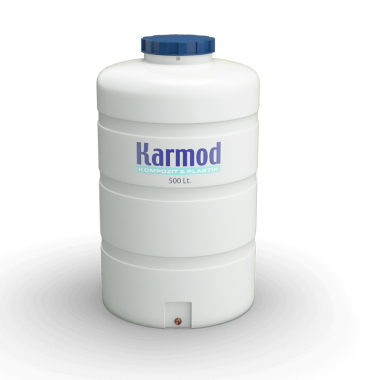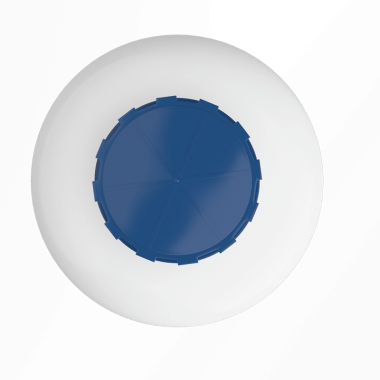 Weight 15 kg
Width / Diameter 77 cm
Height 126 cm
Thickness 5 mm
Outlet Fitting ½ "
Cover 32 cm
Capacity 500 Liters
Operating Temperature -5°C +50°C
500 Liter Plastic Vertical Water Tank
Water tanks are used almost everywhere in our daily life. These are the essential tools that able to store a liquid or food with its general purpose of use. Also, it uses by draining by the time of needed.
500 Liter Plastic Vertical Water Tank Raw Material Features
500 liters of plastic vertical water tank is produced from polyethylene raw material. Its abbreviation in chemical science is LLDPE. Definition of the word stands for linear low-density polyethylene. This raw material is UV stabilizing. It has high UV (ultraviolet ray) resistance. In addition, polyethylene raw material has conformity to international food. In our modern technology facilities, production is carried out with UV-stabilized linear polyethylene suitable for food. This allows you to store your drinkable liquids and foods in these tanks.
500 Liter Plastic Vertical Water Tank Technical Specifications
In addition, these tanks are produced in Monoblock, that is mean in one piece. This makes it more resistant to external impacts. In addition, the fact that it is produced from one part facilitates cleaning. You can easily clean it with water pressure. If their cleaning and maintenance is carried out regularly, then the 500 liter plastic vertical water tank does not smell, does not repel dirt and algae.
The 500 liter plastic vertical water tank model can be connected between multiple tanks. It is possible to use as many tanks together as you want. Many raw materials are transported in this tank. In this way, these tanks have the advantage of easy transportation. Our products are under our warranty against manufacturing defects. Repair and maintenance of your tanks damaged due to use can be done by our company.
If we look at the characteristics of the 500 liter plastic vertical water tank; its weight is 15 kilograms, its height is 126 centimeters, and the material thickness is 5 millimeters. The cover is 32 centimeters. Besides, the usage temperature of all plastic products is between the coldest -5 degrees and the hottest +50 degrees. Also in this model there is a 1/2 inch sleeve. In addition, all desired faucet models are installed in this model.
We produce in different color options as white, blue and double color (blue inside - white outside). You can contact our sales representatives to have production in different colors you want. Water tanks in different colors allow you to categorize the liquids or foods in its content.