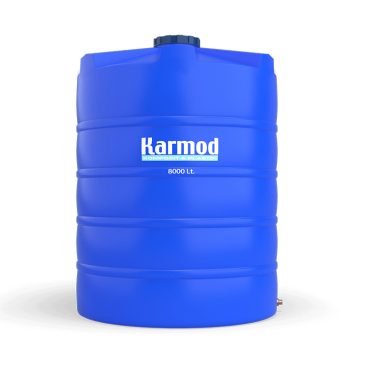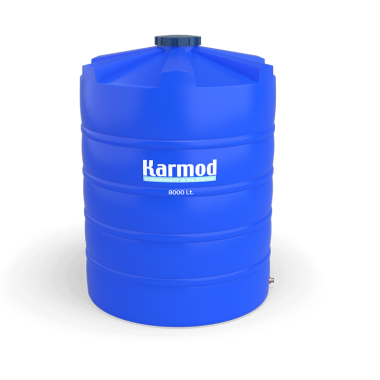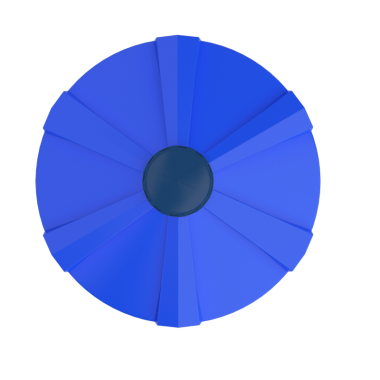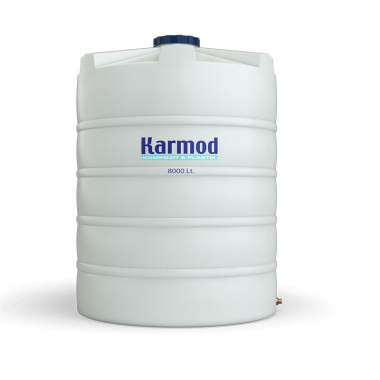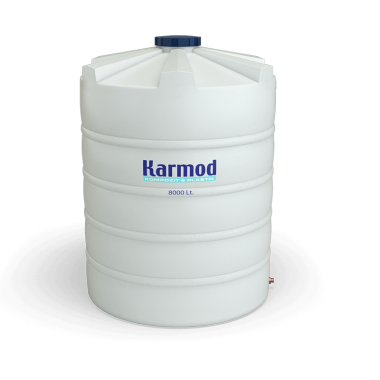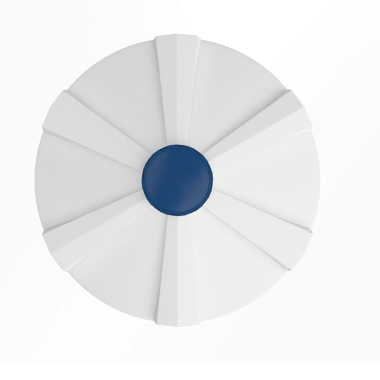 Weight 160 kg
Width / Diameter 208 cm
Height 268 cm
Thickness 9 mm
Outlet Fitting 1 ½ "
Cover 44 cm
Capacity 8.000 Liters
Operating Temperature -5°C +50°C
8 Ton Plastic Vertical Water Tank
These tanks have attracted attention in recent years with their reasonable prices and product variety. Thus, advantages it offers to the user because it is used in situations such as raw material storage in industries for the corporate usage. Besides, while it is easy to transport, it facilitates the transportation of the produced liquids and foods from one place to another.
In our production facilities, the use of poor quality raw materials never used. Also for the substances damage the tank such as colorants are never used in the products. This is combined with our experience from 1986 to the present day, and these tanks are becoming very durable. These tanks are guaranteed by our company for 2 years against defects arising from manufacturing. In addition, we can repair the deformations of your tanks due to customer usage.
8 Ton Plastic Vertical Water Tank Raw Material Features
Although popularly known as plastic, these tanks are produced using linear low-density polyethylene. This raw material has compliance with international food regulations.
Of course, it doesn't stop there. In addition, this raw material is UV stabilized. In this way, you can store your food with peace of mind in these tanks produced using polyethylene raw materials. In addition, algae formation is not observed because ultraviolet rays do not enter these tanks.
8 Ton Plastic Vertical Water Tank Technical Specifications
This model does not end with counting the features of the water tanks. Likewise, the most important feature of these tanks is produced in a monoblock way, that is, without any extra or rivets. In this way, they do not leak in any way during usage.
Since it is produced in a monobloc form, its inner and outer surface is smooth. This situation also facilitates the cleaning of the tank. Another component that facilitates cleaning is the lid throat. The diameter of the lid throat is designed to a suitable extent to facilitate cleaning.
If we focus on the technical specifications of these tanks; its weight is 160 kilograms, it has a height of 268 centimeters. The thickness of the material is 9 millimeters and the lid diameter is 44 centimeters. The sleeve is 1/2 inch in size and suitable for food with stainless brass sleeve is used in it.
Some chemicals release the temperatures. Some foods are also put in the tank in a hot way because they are cooked. This is where the operating temperature comes into play. The usage temperature of this tank is also between the coldest -5 degrees and the hottest +50 degrees. These tanks are produced in two color options as blue and white in the production standard. But these tanks are produced in any desired color palette.