22 Sep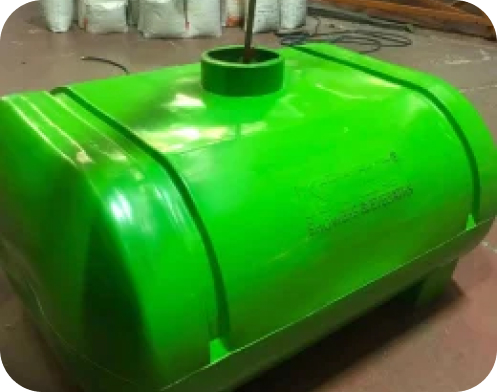 The human body, which encounters different hazards in working areas, may feel the need to wash hands, face, or the whole body instantly. With our emergency shower tank or portable water tank products used in emergency shower systems, we offer solutions to the contact of toxins, various chemicals to the body or the need for cleaning in our work areas.
Shower systems, also known as body shower, hand, face and eye wash fountains, are used by spraying the water stored in the water tank under pressure using a fountain or shower head.
We Produced 1.500 Liter Shower Water Tank for Emergency Shower System
As Karmod Plastic, upon the request of Turkey's leading companies, we produced 1.500-liter reinforced water tank for emergency shower systems to be used in overseas sales. The water tank of our customers, who notified their requests with special project design by trusting Karmod Plastic quality, was finalized with the development of our R&D department and entered into mass production by ensuring customer satisfaction.
What is an emergency water tank used for?
The 1.500-liter emergency shower water tank and shower water tanks of different sizes that we produce can be used for various needs. They are generally used for hand, face and body washing with cold or hot water in areas where there is no possibility of connection to the water network, in areas with low water pressure or where there is a need for clean water due to dirty materials in the water coming from the existing water network.
Can I store hygienic water in washing tanks?
Our water tanks, also known as washing tanks, do not contain bacteria and viruses thanks to the hygienic material they are made of. It is important for the health of use that the water source where the storage process will be carried out is clean. Since the water stored in the water tank will be used for hand, face and body washing, the cleanliness of the water you will fill into the tank is of great importance. We recommend that you do not fill and use water from sources you do not trust.
How do emergency shower systems use the water in the water tank?
Our tanks used in emergency shower systems are used for standard drinking or domestic water storage. You can use the water in our tanks with different features such as cold-water usage, hot water usage and high flow rate pressurized water usage with different features of emergency shower systems according to your place of use. You can have shower water tanks produced in different sizes in Karmod Plastic quality in accordance with the product you will use as an emergency shower system. We offer fast solutions to the tank you need by making special mold designs with the guidance of our R&D department.
Call us now and we will provide a service with different solutions...