18 Jul
A calf hut plays a crucial role in the care and feeding of calves in dairy farming, making it an essential and indispensable element of herd management. The level of attention and success in calf care and nutrition sets the foundation for the future sustainability and progress of the herd. However, achieving healthy development is only possible within a suitable environment.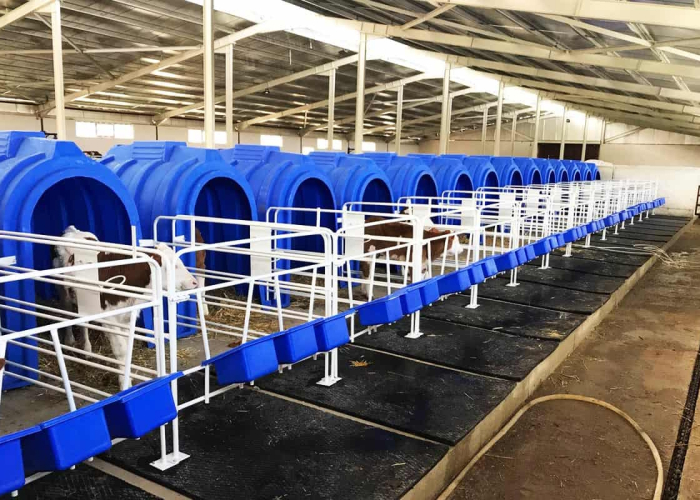 Rearing newborn calves alongside mature animals in enclosed barns poses several challenges, including the risk of colic infections, calf diarrhea, and pneumonia. It is imperative to promptly remove the calves from a closed, dim, dusty, damp, and ammonia-filled environment and provide them with a clean, well-ventilated, well-lit, and dry space. This is a fundamental principle of effective calf rearing.
The practice of raising calves in mobile, individual huts or cages outside the barn gained popularity in the 1970s in the United States and Canada, and its importance continues to grow. Research conducted at the Menemen Aegean Agricultural Research Institute between 1992 and 1994 revealed that calves raised in open-air mobile huts showed the same growth rate as those raised in enclosed barn compartments. In contrast, higher calf mortality rates were observed in indoor facilities, while no deaths were reported among calves raised in open-air huts. Moreover, it was found that raising calves in open mobile huts is not only more cost-effective but also results in lower expenses.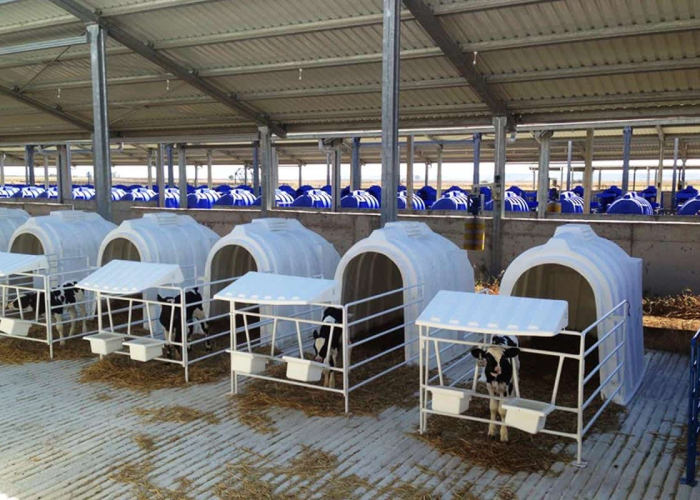 Similar findings have been documented in various studies conducted in Turkey regarding calf rearing in open huts. Furthermore, research conducted in different countries has demonstrated that it is possible to rear calves in outdoor huts even at extremely low temperatures, such as -30°C or -34°C, as long as the calves' bedding remains dry and they are protected from drafts.
At Karmod Plastik, we proudly offer our Calf Hut product, providing a practical and reliable solution for your calf rearing needs.