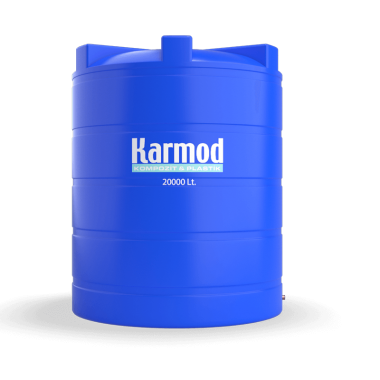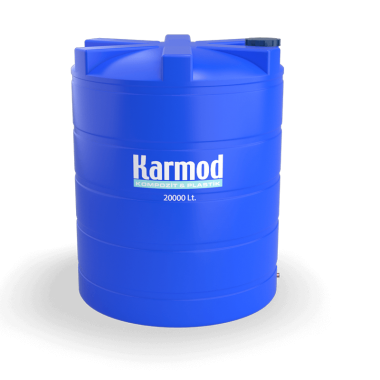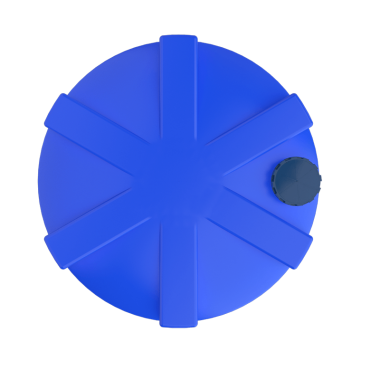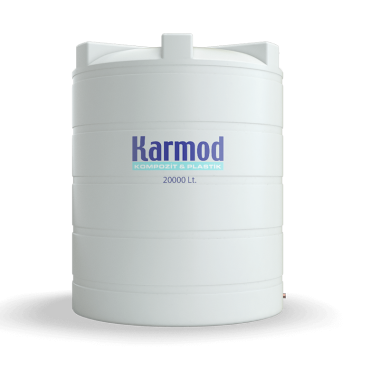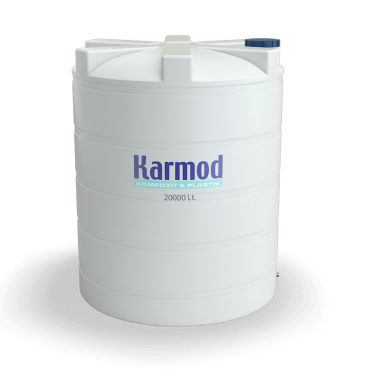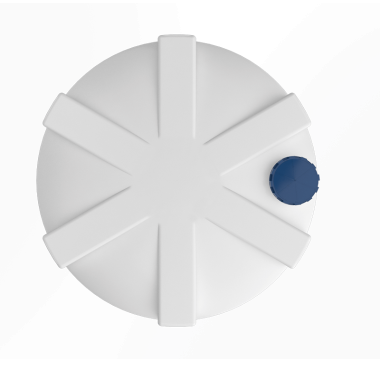 Weight 400 kg
Width / Diameter 290 cm
Height 320 cm
Thickness 12 mm
Outlet Fitting 1 "
Cover 44 cm
Capacity 20.000 Liters
Operating Temperature -5°C +50°C
20 Ton Plastic Vertical Water Tank
These tanks have attracted a lot of attention with their affordable prices and usefulness in these days. When we look at the general purpose of use, we see that these tanks are the tools that easily able to do the storage, preservation and discharge of a liquid or a food at the time of need. It is highly preferred both because it is easy to transport in industries and for home usage.
These tanks, which offer a storage volume of 20 tons to the user, are produced in our modern technology production facilities. In addition, no scrap or low-quality recycled raw materials or colorants are used in it. In this way, these tanks are longer lasting and durable. Since we trust all our tanks quality, we have a two-year warranty for manufacturing defects.
20 Ton Plastic Vertical Water Tank Raw Material Features
These tanks are used almost everywhere we see around us. These stores are known colloquially as plastics but in chemical languages their name is linear low-density polyethylene. These tanks, which are produced using polyethylene raw materials, have two important features.
One of the important features of this raw material is sustainability for food, which is accepted by food organizations at the international level. Result of the research conducted by the Ministry of Health; it was found that there was no harm to health. When we look at it in this direction, you can store food and drinkable liquids in these tanks.
Another important feature of this raw material is that it is UV stabilized. These tanks, which have high ultraviolet resistance, do not receive the sun's rays. In this way, algae and derivative parasites cannot form in these tanks and a more sterile environment is created for your food.
20 Ton Plastic Vertical Water Tank Technical Specifications
These tanks, which are produced with the latest technology production systems, are produced in monoblock form. To put it in simpler language, it is produced in one piece. These tanks, which are produced in one piece, do not leak because they are produced without any joints or rivets. This also facilitates the cleaning of these tanks. In addition, thanks to the throat design, you can easily clean it with water pressure. If the cleaning of these tanks is carried out regularly, there will be no bad odor formation and dirt in them.
These tanks are produced in a way to respect the environment and nature in line with the many certificates we have received. If we focus on the technical details, the weight of these tanks is 400 kilograms, the height is 320 centimeters, the width is 290 centimeters and the material thickness is 12 millimeters. The 1 inch sleeve is made of brass material, which is also suitable for food storage. The operating temperatures of these tanks can operate between the coldest -5 degrees and the hottest +50 degrees.
Finally, these tanks are produced with two different color options in production standards. These colors are blue and white. However, if our customers wish, production can be carried out with any color other than these colors. For this and other questions you have for all our products, you can contact our customer representatives and get information.