08 Aug
Water tanks have gained significant importance in various industries, with a growing demand for large-volume tanks. These tanks are not primarily used for transportation purposes but rather as stationary storage units to protect the contents and allow for easy discharge when needed, making them indispensable in both industrial and individual applications. They find use in emergency situations at workplaces and for collecting brine and rainwater at homes.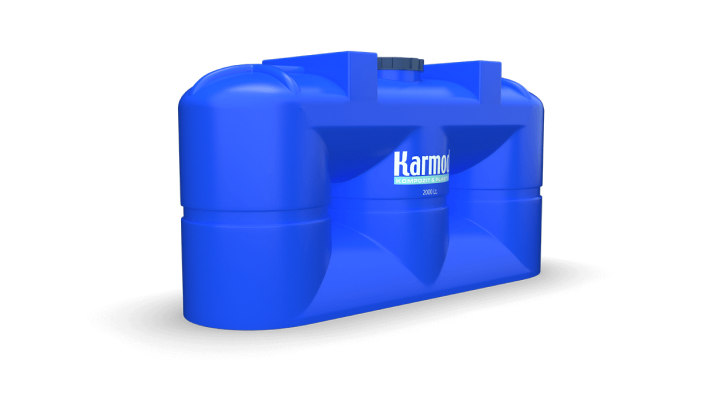 In rural areas, large tonnage water tanks serve a multitude of purposes, catering to diverse needs. They prove invaluable for storing large volumes of molasses, jams, pickling processes, as well as grains and pulses. Among the various tank options available, polyethylene tanks are commonly preferred in rural areas due to their lightweight nature and cost-effectiveness.
Tanks are manufactured using different raw materials, including polyethylene, polyester, and stainless steel. All three materials are carefully chosen for tank production as they do not affect the stored contents. These selections are based on extensive research conducted within the scope of Product Development (P&D) studies. When purchasing a new water tank, you can be assured of a two-year warranty against manufacturing defects, and all storage products adhere to environmental and health management standards.
Polyethylene tanks are produced through monoblock production, where polyethylene is poured into molds according to the tank's design. This method ensures faster production, resulting in a more affordable price tag. Additionally, the smooth surfaces of these tanks make them easy to clean. They come in a variety of sizes, ranging from 50 liters to 25,000 liters, with an operating temperature of up to 50 degrees Celsius.
What are the Most Used Tanks in Rural Areas?
Polyester water tanks, on the other hand, are highly regarded for their chemical resistance, making them extensively used in industrial and production settings. They can be assembled on-site and are produced by combining polyester resin and glass fiber. Their size diversity is impressive, with large tonnage water tanks available up to 100,000 liters. These tanks are often employed for transportation purposes and can withstand operating temperatures of up to 60 degrees Celsius. For chemical storage with higher heat emissions, stainless steel tanks are a suitable choice.
Stainless steel tanks are renowned for their durability, created by combining chromium and nickel with argon welding. Their ability to be assembled on-site is advantageous, and they are available in sizes up to 100,000 liters. With an impressive operating temperature range of up to 80 degrees Celsius, these tanks can accommodate various contents. They are resistant to water, moisture, rust, and corrosion.
In conclusion, the article has discussed the significance of large volume water tanks in rural areas and highlighted the types of tanks most used. If you are interested in acquiring one of these tanks, you can explore the tank models through our website or simply contact our representatives.