27 Sep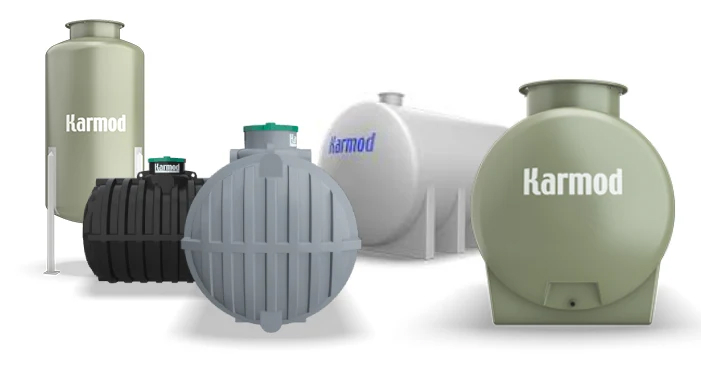 Storage tanks are becoming more and more popular in our country and abroad each day. This is because these tanks offer many advantages to users in addition to their affordable prices. Storage tanks are produced using three different raw materials: polyethylene, polyester, and stainless steel. These raw materials are suitable for tank production and do not affect the content stored within.
These tanks, used in nearly every aspect of our lives, are employed in industries for raw material production and transportation. Especially in our homes, polyethylene water tank models are widely used. These tanks are not only sufficient for home use but also come with an economical price tag. They can range in capacity from 50 liters to 25,000 liters.
These tanks can be manufactured in any color as per the customers' preferences. The significance of color in these tanks arises from several reasons. One of the most crucial criteria is that brands producing multiple types of content categorize them by storing them in tanks of different colors. Without colored tanks, different content could be categorized using labels attached to the tanks. However, since there is a significant margin for error in categorizing with labels, most brands prefer tanks in different colors.
Other Features of Polyethylene Water Tanks
Polyethylene tanks are manufactured using linear low-density polyethylene. These tanks are primarily used for food storage because polyethylene is internationally recognized as suitable for food contact. Therefore, many products in which food encounters with the material are made from polyethylene.
The additional features of polyethylene tanks are as follows:
UV resistance
Suitable for food contact
Can be manufactured in any color
Capacity ranges from 50 liters to 25,000 liters
Manufactured as a single piece without seams or rivets
Affordably priced
High-quality raw materials used in production
Long-lasting and durable
Easy to clean and maintain
Operating temperature range from -5 degrees to +50 degrees Celsius
Lids made from polyethylene
Manufactured in compliance with environmental and health management systems
Covered by a two-year warranty against manufacturing defects
Repairs for the tanks you use can be done in our production facilities
General Features of Polyester Water Tanks
Polyester tanks are considered suitable for chemical storage. This is because in cases requiring high chemical resistance, extra isophthalic and epoxy-based vinyl ester resin is used in their production. Typically, polyester water tanks are produced by combining the main material obtained from polyester resin and fiberglass with special adhesives. This production method adds the advantage of on-site installation to these tanks.
High chemical resistance is present.
It offers on-site assembly advantages.
Large tonnage tanks can be produced.
Volume options range from 200 liters to 100,000 liters.
Can be manufactured in any color.
High ultraviolet ray protection is available.
Operating temperature range is between -5 degrees and +60 degrees Celsius.
Your worn or damaged tanks, depending on usage, can be repaired at our production facilities.
Covered by a two-year warranty against manufacturing defects.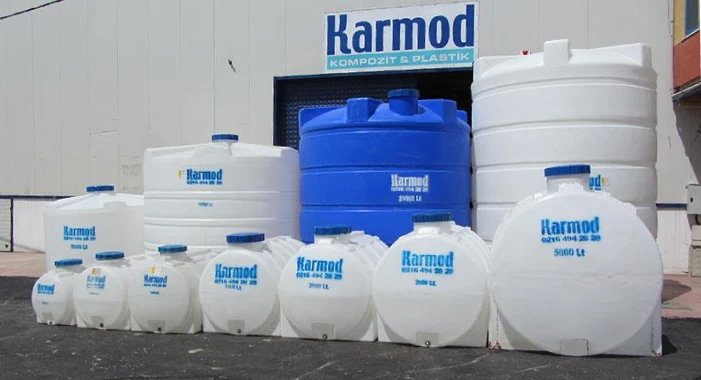 General Features of Stainless-Steel Water Tanks
These tanks belong to the most robust category of tanks. The main reason for this is that they do not crack or puncture even if subjected to external impacts. Since steel is an insulator, it has natural ultraviolet resistance. These tanks are manufactured using chrome-nickel 304 steel.
Stainless and corrosion resistant.
Offers on-site assembly advantages.
Production can be done in large tonnages.
Steel is an insulator, so it is UV stabilized.
Operating temperature range is between -5 degrees and +80 degrees Celsius.
They have ladder support.
They have legs made from the same raw material.
They belong to the most durable tank category.
There is a variety of sizes ranging from 500 liters to 100,000 liters.
Easy to clean and maintain.
Can be produced in any color palette.
Covered by a two-year warranty against manufacturing defects.