07 Aug
These tanks can be used in many fields both within our country and in other countries. Due to the numerous advantages they offer and their affordable prices, they have become quite popular. In the African continent, where water is valuable, the use of these tanks is widespread.
Generally, when we look at their usage purposes, they are vehicles that allow any content to be stored, protected, transported, and then discharged and used when needed. Among these tanks, water tank models are among the bestsellers. They are the most economical tanks with food storage purposes as they are made of materials that do not harm food.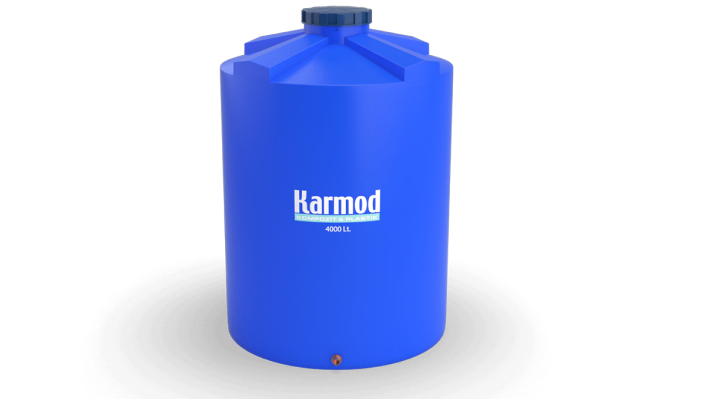 In addition to that, almost anything can be stored in these tanks. That's why they are produced using only three different materials. Tanks made with different materials can affect the stored content. Therefore, within the scope of R&D studies, the mistakes made by other manufacturers have been eliminated. For example, a tank made of iron can impart an iron taste to the content and be very heavy. That's why iron tanks are not produced. So, what can be stored in the tanks that are produced? To understand the answer to this question, it is necessary to first understand how these tanks are manufactured.
How Are Water Tanks Manufactured?
Tanks are used for many different purposes, and each has its own advantages compared to others. Manufactured tanks are made of three different materials: polyethylene, polyester, and stainless steel. Each tank has some advantages based on its material and design. However, they also have common features.
Perhaps one of the most important common features is their ultraviolet ray resistance. Thanks to this resistance, they do not allow harmful rays to enter the tank, and thus, algae formation is prevented inside the tank. This creates a highly sterile environment.
Another common feature is that they are all produced using state-of-the-art manufacturing systems. Furthermore, all tanks are guaranteed against manufacturing defects for two years. Additionally, if your tank gets damaged due to usage, it can be repaired in our production facilities. Moreover, these tanks can be produced in any desired color, allowing for easy categorization of different contents stored in them.
To understand what content can be stored in the tanks, it is essential to understand the advantages of these tanks based on their materials.
What Can Be Stored in Polyethylene Water Tanks?
Polyethylene tanks are the most suitable for food storage. They have a different manufacturing method compared to other tanks. Polyethylene tanks are produced as a single piece, which means they have no joints or rivets, resulting in stronger tanks. The use of high-quality raw materials during production makes these tanks long-lasting. Their smooth surface allows for easy cleaning, and regularly cleaned tanks do not develop bad odors or residue.
They are the most economical tanks.
The lightest tanks are made with polyethylene.
No recycled material is used in production.
Easy to clean thanks to the throat design.
Variety of sizes ranging from 50 liters to 25,000 liters.
Operating temperature ranges from -5 to +50 degrees Celsius.
The lids are made of polyethylene with a screw design to ensure compatibility with food storage.
Brass sleeves are used in the fitting part.
Material thickness increases as the size of the tank grows.
Based on the above characteristics, drinkable liquids and food can be stored in these tanks. Additionally, they are suitable for storing grains and foods that need pickling or brining.
What Can Be Stored in Polyester Water Tanks?
Tanks made with polyester are excellent for chemical storage. In cases where high chemical resistance is required, these tanks are reinforced with isophthalic and epoxy-based vinylester resin. In the end, these tanks are produced by mixing polyester resin with fiberglass to create the material, which is then bonded together using special adhesives to create sturdy tanks. Other characteristics of polyester water tanks are as follows: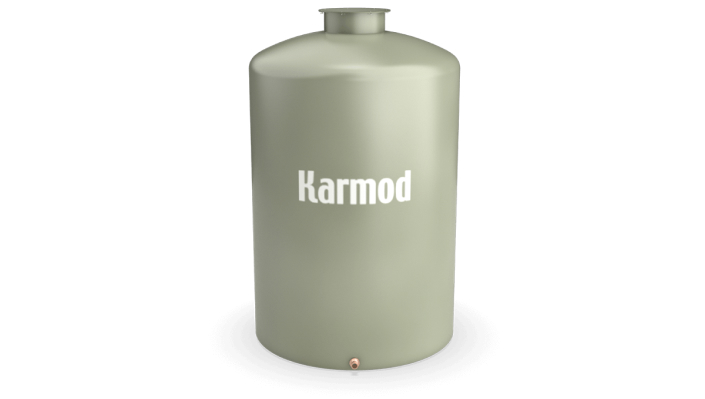 They are the most suitable for chemical storage.
Easy to transport.
Advantages of on-site assembly.
Large tonnage tanks can be manufactured.
Size variety ranging from 200 liters to 100,000 liters.
Custom projects can be carried out for tank production.
Operating temperature ranges from the coldest -5 degrees to the hottest +60 degrees Celsius.
These tanks can store glycerin, glucose, detergents, and any chemical with an operating temperature not exceeding 60 degrees Celsius.
What Can Be Stored in Stainless Steel Water Tanks?
Stainless steel tanks belong to the most durable tank category. They are manufactured using 304 AISI steel, which is a mixture of chromium and nickel. These steel parts are bonded together using argon welding. The other characteristics of stainless-steel tanks are as follows:
Resistant to rust and corrosion.
On-site assembly feature.
Advantages of custom project design.
Operating temperature ranges from -5 to +80 degrees Celsius.
Ladder support is added as the size increases.
Stainless steel legs are included.
Classified as the most durable tank category.
Size variety ranging from 500 liters to 100 tons.
Easy to clean and maintain.
Since the operating temperature of stainless-steel tanks is close to the boiling point, these tanks can store almost anything. They are suitable for storing various types of food, as well as pharmaceuticals. To find the tank that suits your specific operational needs or to get information about other tanks, feel free to contact our customer representatives.