Our company produces the tanks with different capacities for storing food. We maintain our innovations with our product range for pickle tank keeping food security at high level especially for pickle and brine processes. Our company operating R&D works with experienced engineers, maintains manufacturing stage with the most successful masters of Turkey in its production area. Our product range of pickle tank that is produced with use of qualified and first quality LLDPE raw materials, is produced for providing solution for all of your needs. Thanks to its characteristics and flexible structure, it provides solution for expectations and makes contribution to accommodate food with its healthy use.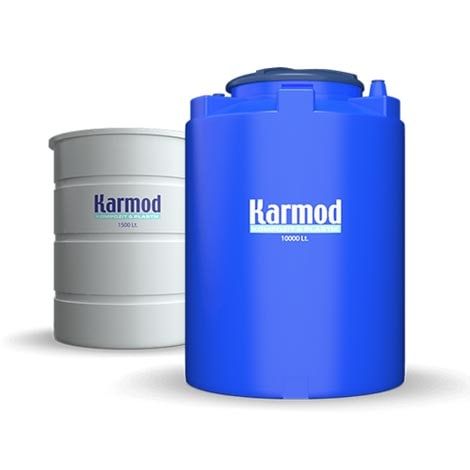 Pickle tanks are produced vertical. We also have plastic vertical water tank models that have the same vertical structure. However, these tanks are generally suitable for use as a water tank. We do not recommend making an intensive solid food accommodation inside. If solid food accommodation will be made, if all types of pickle, olive, leaf, pepper, etc. stuff will prepared and brine process will be made inside, it is required to prefer pickle tanks or brine tanks that are produced specially for these processes.
Prices of pickle tank
We combine superior quality with flexible prices. We provide solutions for all sections with prices of pickle tanks. Our tanks providing solution for different budgets and needs, are preferred often by producers dealing with agricultural works in villages. Not only industrial areas but also the persons dealing with pickle and brine producing purchase our tanks. Our customer making small sized food storage, especially prefer one of pickle tank dimensions suitable for area where it will be placed and that have 500 liters, 1000 liters or 1500 liters capacities. For this reason, we are required to make a product pricing suitable for all sections.
Pickle tanks with high tonnage such as 10000 liters, are preferred by factory environments or industrial facilities and places where big tonnage food accommodation is made individually in villages. Out tanks are often used by companies selling tomato paste, pickle, foods, etc.
Brine tank models with high tonnage, are preferred for individual uses. Intense purchases are made especially from Aegean region for olive brine processes. Also in Aydın province that is the leader in oil production in Turkey, many olive brine processes are made individually. Many customers from Aydın province, prefer Karmod Plastic's quality and often prefer the most ideal one for their needs in different capacities amongst pickle tank dimensions.
Our products highly demanded from every areas of Turkey thanks to their quality, are preferred also due to prices of pickle tanks. Our company making effort for selling the highest quality product with the most affordable prices, reflect its quality approach also to its prices.
Pickle tank models
Our tanks that are produced especially for accommodation of liquid and solid foods, are produced in 6 different capacities. We have open and close-ended models in various interim dimensions from 500 liters up to 10 tons capacity. Our tanks allowing pickle from different solid foods, are suitable for using as olive brine tank with their open-ended models.
Pickle tanks have highly wide structure. Our models produced as cylindrical and vertical forms, have a cover structure easy to open and close. Besides, tank productions are made with LLDPE polyethylene raw material. This raw material that has UV stabilization characteristic, is the only raw material in the world suitable for accommodation of food that is known as food grade. Pickle tanks that are designed with different characteristics and that have an effective use, ensure maximum productivity in your processes.
Pickle tank models are produced as open-ended, with capacities of 500 liters, 1000 liters, 1500 liters and 2000 liters. Thanks to its cylindrical end form, covered productions that is specific for these models, can be made. The tanks with 10000liters capacity, have big and small end, there are 2 models of them with screwed plastic cover. Thanks to this, you can easily perform for high tonnage storage works.
Pickle tanks are generally used for food stocking. Except these tanks, you can also find solutions with cone bottom plastic tanks that you can use for both solid and liquid food storage allowing to accommodate different types of liquids. You can choose one of our iron footed silo tank models in accordance with area of use or you can prefer one of our pickle tank models.
Characteristics of pickle tank
Our pickle tank models are preferred often for individual or industrial areas of use. These products are the most ideal tanks for your pickle or brine processes. Various revisions can be customized based on areas of use of the highest quality pickle tanks that you can use with inner peace in areas where you will perform pickle or brine processes.
The tanks that are produced as standard, are produced with UV stabilization by using polyethylene raw material. As per its structure, it is not subjected to dirt, smell and moss process. It makes contribution to make liquid and solid foods inside endure for longer periods and it offers superior quality with its different inner volumes.
For creating delicious tastes and unique tastes, pickle tanks and brine tanks that are Karmod Plastic productions, are preferred often. In order to receive information about pickle tanks that are used to protect substances inside in a healthy manner and that allow using for long years, you can check pickle tank models and request a price offer over our website.