Olive pickling tanks are used for storage of olives from the beginning to the end of curing process after the olives are picked from the trees. Therefore, the pickle tanks must be durable and easy to use. Polyethylene is one of most preferred material because of its compatibility to international food safety standards. Our pickle and brine – olive tanks manufactured with Karmod's quality assurance can be used for preparation of any kind of pickles or brines from gherkins, olives, grape leafs, chillies etc.
Brine tanks are also used for fish processing at big fish farming facilities. Our standard plastic (polyethylene) pickle tanks are rotomoulded with sizes from 500 liters up to 10000 liters and other sizes are also available on request. They are durable with exceptional stress crack-resistant properties for use without any failures for long time.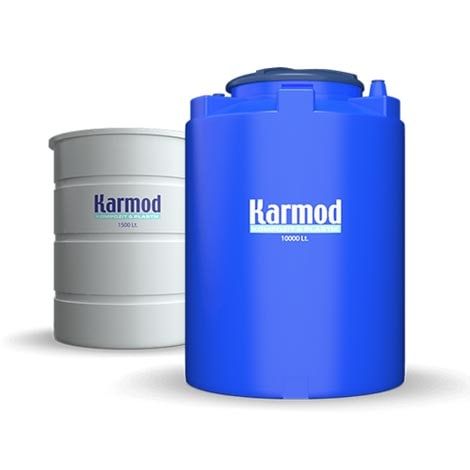 The raw material that is used in manufacturing process is Food Grade, UV resistant, recyclable, linear poyethylene. Our pickle brine olive tanks do not get mossed, can be cleaned easily and can be used under all climatic conditions. They are also resistant to acids and any kind of outlet fittings or valves can be fitted as per customer requirements.
Features and Benefits of Karmod's Brine Tanks:
• Heavy-duty design for harsh using conditions.
• High impact resistant, non-toxic polyethylene material.
• Optimal wall thickness for long term use.
• High resistance to stress cracks.
• Durable and trouble-free service for long time.
Brine tanks are not used for food and fish processing only but also in the fields of engineering as brine tanks for engineering and in the road de-icing processes as brine tanks for de-icing. In the course of producing some metals and metal components, rapid cooling is required for the hardening process. When water is used for this purpose, steam bubles on the metal parts occur. Brine is used in order to avoid this problem so that quality products are obtained. Brine tanks are important for de-icing applications too, because bulk storage of water salt (NaCl) solution is required for taking precautions on time at winter seasons. Salt brine can be used at temperatures at -20°C without freezing so it can be stored outdoor with safe in Karmod's brine tanks.