Karmod, the leading manufacturer of storage tanks, offers plenty of types of water storage tanks to the users. Users can select the best type of tank among these models according to their requirements. Karmod's New Generation Polyethylene Slim Water Tank, which is designed as a slim type of water storage tank, is one of these most preffered models. Plastic slim water storage tanks are designed to be used as a functional storage solution for locations with restricted space. They can be used either inside or outside the buildings. These tanks are also known as slimline plastic water tanks.
While designing the polyethylene slim water tanks Karmod intended to provide basically two advantages to the users: 1- to ensure the required capacity with a compact (slim) design, 2- to ensure the strength which is required for use above or beneath the ground. In this sense, since the width of the tank does not exceed the width of a standard room door, the tank can fit through any door in a building easily so it can be installed indoors, in warehouses or utility rooms etc.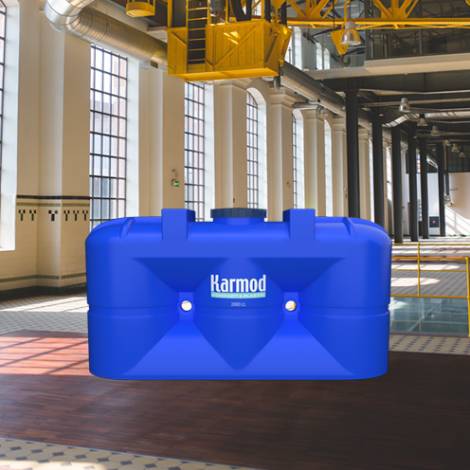 New Generation Polyethylene Slim Water Tank
2.000 Litre Underground Water Tanks (New Generation)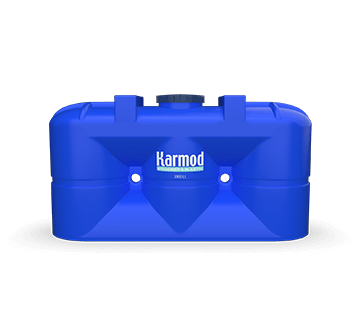 New Generation Polyethylene Slim Water Tank
2.000 Litre Above Ground Water Tanks (New Generation)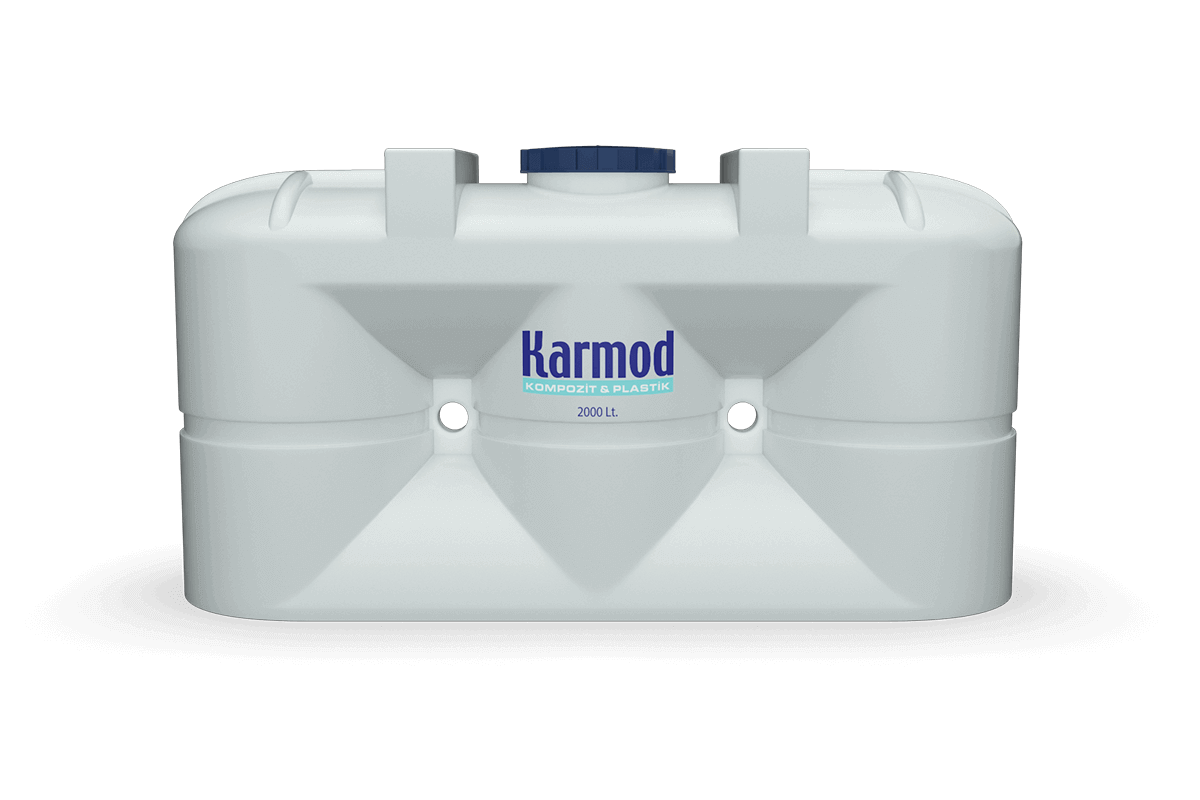 Moreover, body structure of the tank is suitable for use beneath the ground. Karmod carried out the premarket tests of new generation slim plastic water storage tank studiously under harsh climatic conditions and under enormously heavy loads. The tank passed all those heavy tests successfully.
The body structure of Karmod's new generation plastic slim water tank is designed as three vertical cylindrical compartments which are joined at the bottom and at the top in order to constitute a compact storage tank. These vertical cylindrical compartments contribute to the strength of the tank as well as its capacity. These tanks are manufactured with opaque natural colour best quality polyethyene so that users can see the water level inside the tanks easily without using any other instruments. Any type of inlet and outlet fittings (swrew type, flange type, pipe type, plastic, brass, stainless steel material etc) can be fit onto the tanks according to the users' requirements. Standard lids are swcrew type unvented polyethylene, but we can offer vented polyethylene lids upon request.
These slimline plastic water storage tanks are rotationally moulded with best quality polyethyelene. Standard tank colour is opaque natural, but various colour options are available upon request. These tanks can be used for potable water storage, rain water harvesting, chemical storage, diesel storage, waste water storage, etc. They can also be utilized as pool balance tanks, loft header tanks, dosing tanks, water bowser tanks, etc for domestic, agricultural, indrustrial or commercial ruquirements.